Rondinella shoes are designed and produced with a clear picture of what growing up means. In the blink of an eye, tiny feet go through a complex process, and the shoes they wear play a crucial role: muscles, bones, ligaments and tendons must develop in the right way to grow into adult feet. Rondinella shoes promote a correct and healthy growth of children's feet.
Functionality and safety come first, before any other aesthetic feature. In all our shoes, the inside lining is made of calfskin only, a highly breathable material, that keeps the feet dry for the entire day. In addition, the use of natural leather for the upper shoe makes them both highly breathable and very resistant to external agents, protecting the children's feet in an excellent way.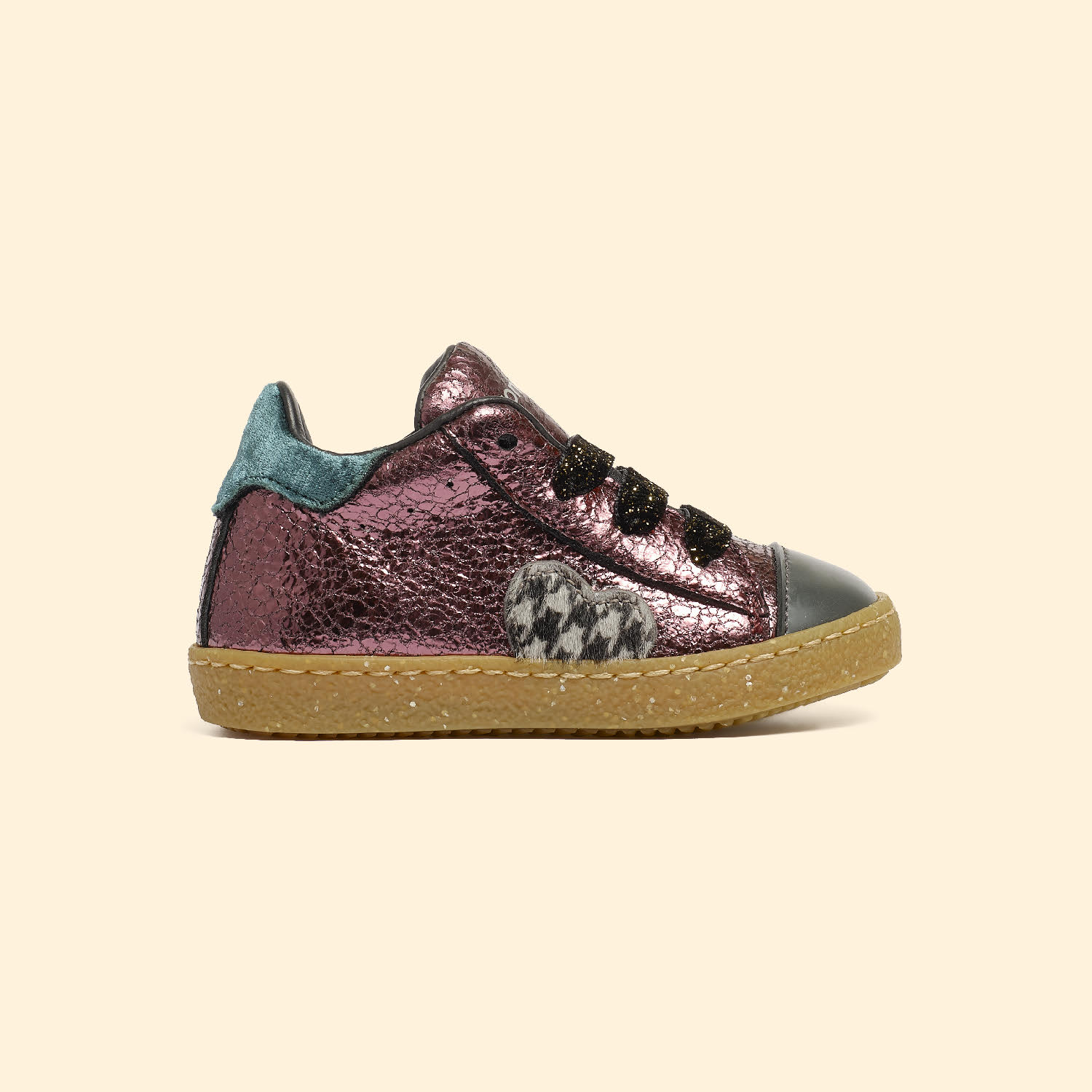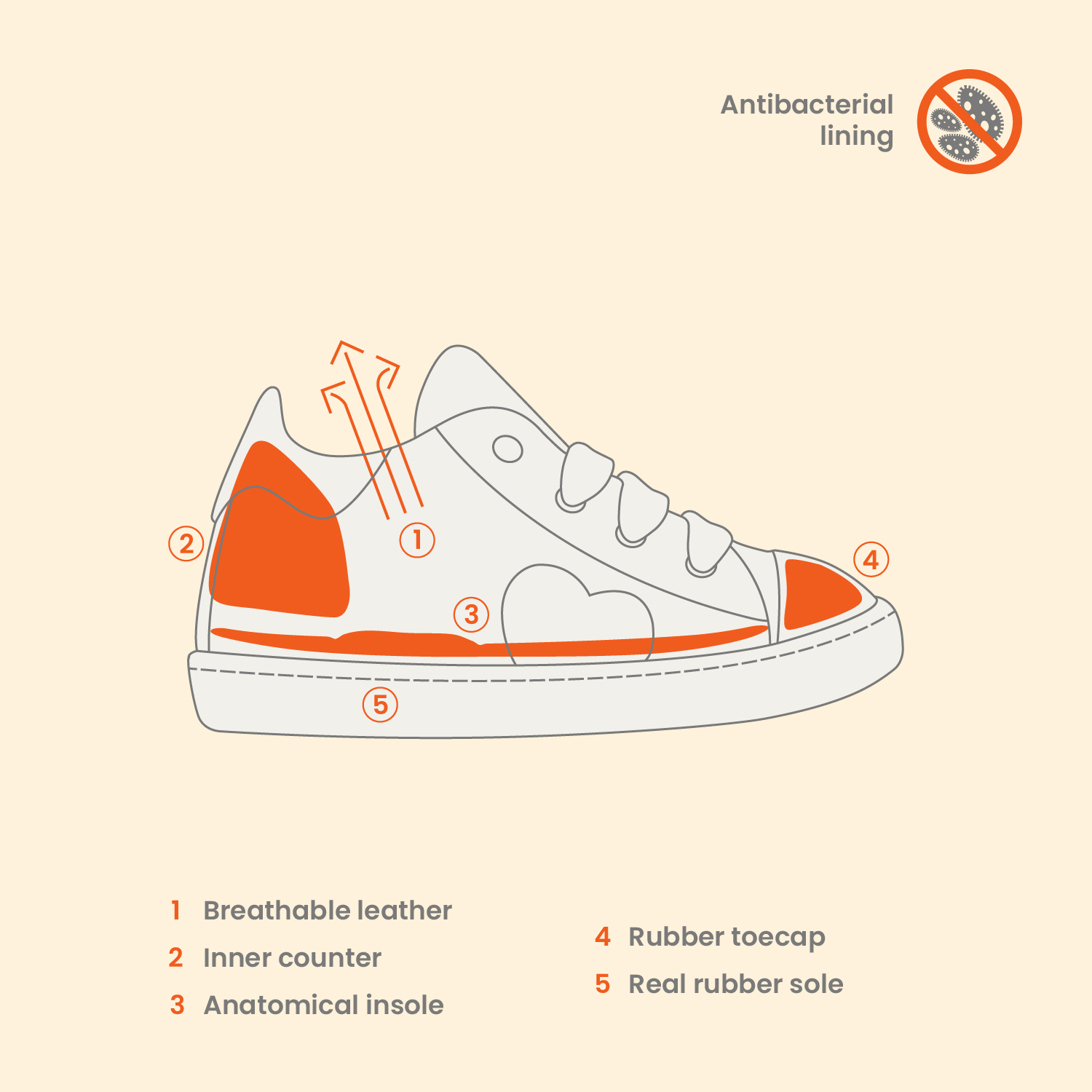 FIRST STEPS
Discovering the world safely
To experiment with the first steps, sensitive tiny feet require suitable support to make them hold the right posture and allow them to grow in the right way; at the same time, they also need comfortable shoes, that allow ease of movement to safely explore the world.
The First Steps collection shoes are rigid on the outside and soft on the inside, and they all feature anatomical arch support and padded insole on the medial arch, to ensure a perfect fit. They also feature a reinforced toecap and rigid heel pad to preserve the shape of the shoes and protect the feet.
JUNIOR
Thousands of adventures at their feet
The Junior collection shoes all feature foam rubber reinforcements on the malleolus and on the tab, to gently and softly protect the joints. The sole is always made of real rubber, the only material that makes the shoes long lasting, ensuring a great freedom of movement to children.
Just like the First Steps shoes, the inside lining is made of real calfskin only, the best kind of natural leather, ensuring rapid breathability. The choice of this material is not random: thanks to the calfskin insole lining, tiny feet stay dry all the time, and humidity does not linger inside the shoes, preventing any possible bacterial and fungal growth.