Welcome to the fun world of Muso
Take a look at the bright, colourful world of our Muso capsule collection! Discover the fun, original monsters that feature on every pair of sneakers. Quality Made in Italy, creativity by Rondinella.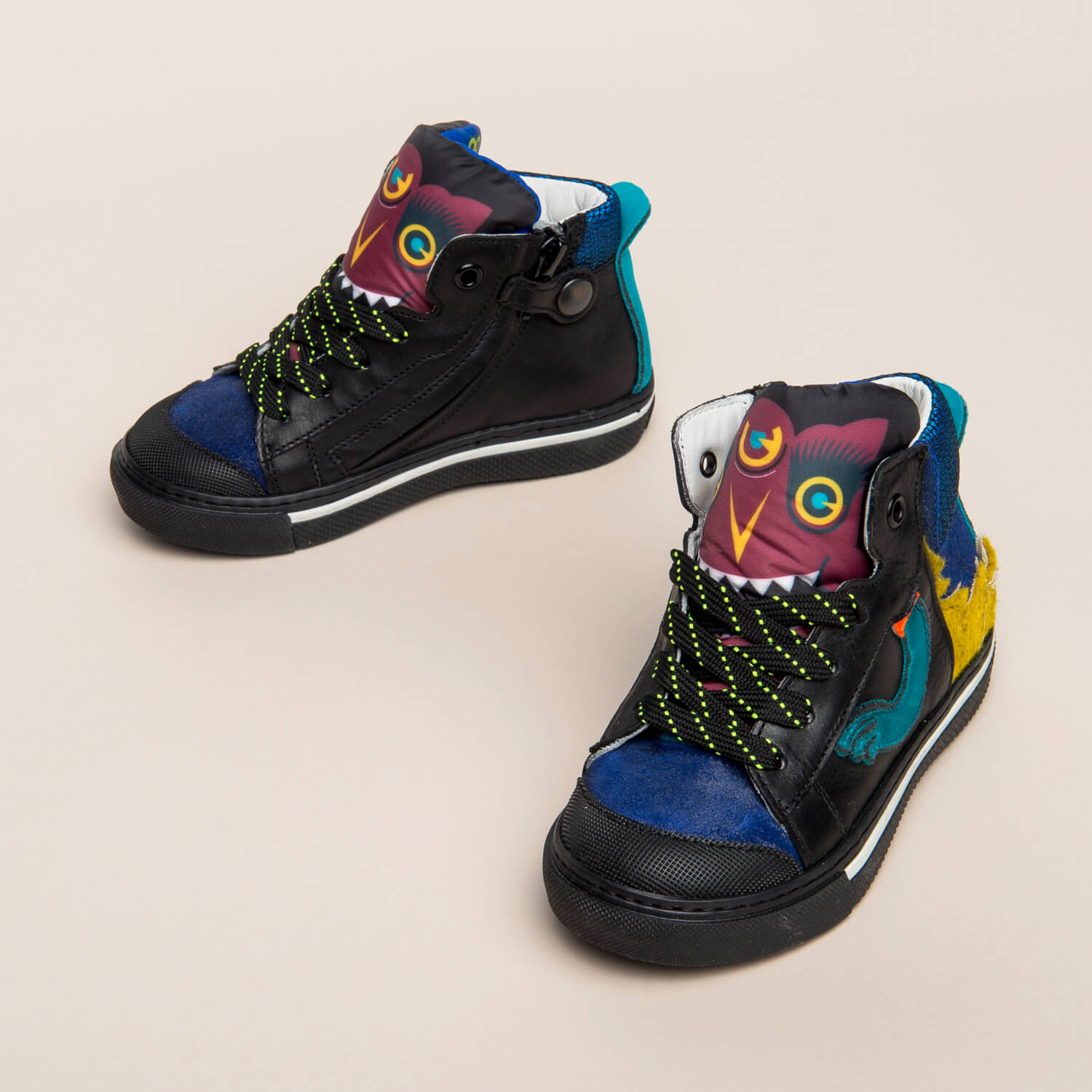 Orpo
NAME: ORPO
AGE: 12 EARTH YEARS
From: Planet Canocchio
DISTINGUISHING CHARACTERISTICS: 3 eyes.
Orpo is a most distracted little dragon who takes three times longer than anyone to do anything, on account of his curious third eye.
It's impossible for him to stay focused on his homework; his third eye is always busy watching cartoons or looking through the window for his friends playing outside.
He never sleeps before 3 because he spends hours and hours looking under the bed to make sure no strange monsters are lurking under there.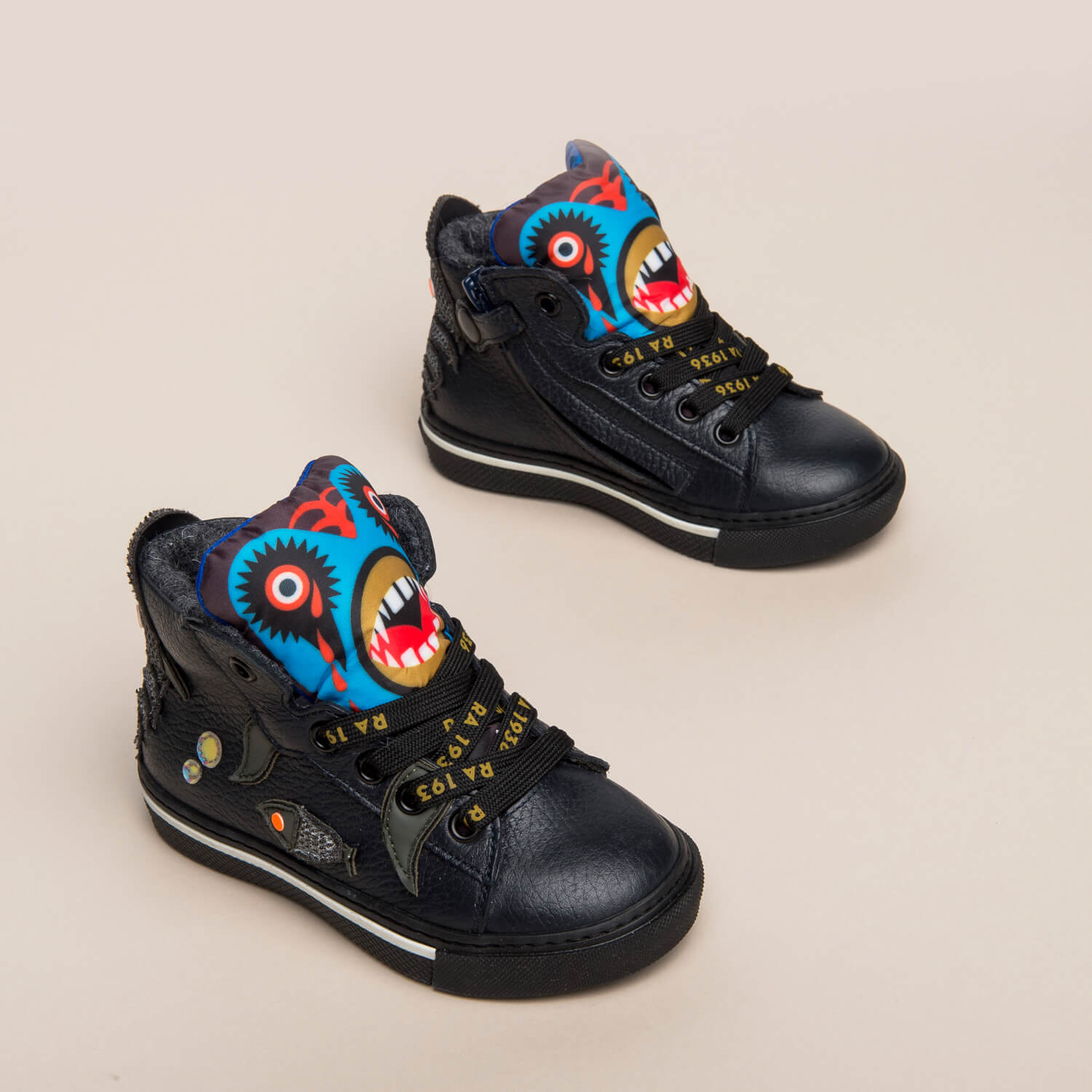 Salinger
NAME: SALINGER
AGE: 8 EARTH YEARS
From: PLANET TAL ASSAX
DISTINGUISHING CHARACTERISTICS: HUNGRY
Salinger – Sal to his friends – is a hungry fish, always on the lookout for snacks, sweets and fries.
Like all good children, he's forced to eat greens, seaweed, seafood beans, cabbages and carrots, so it's not unusual to find him in tears while having one of his memorable tantrums.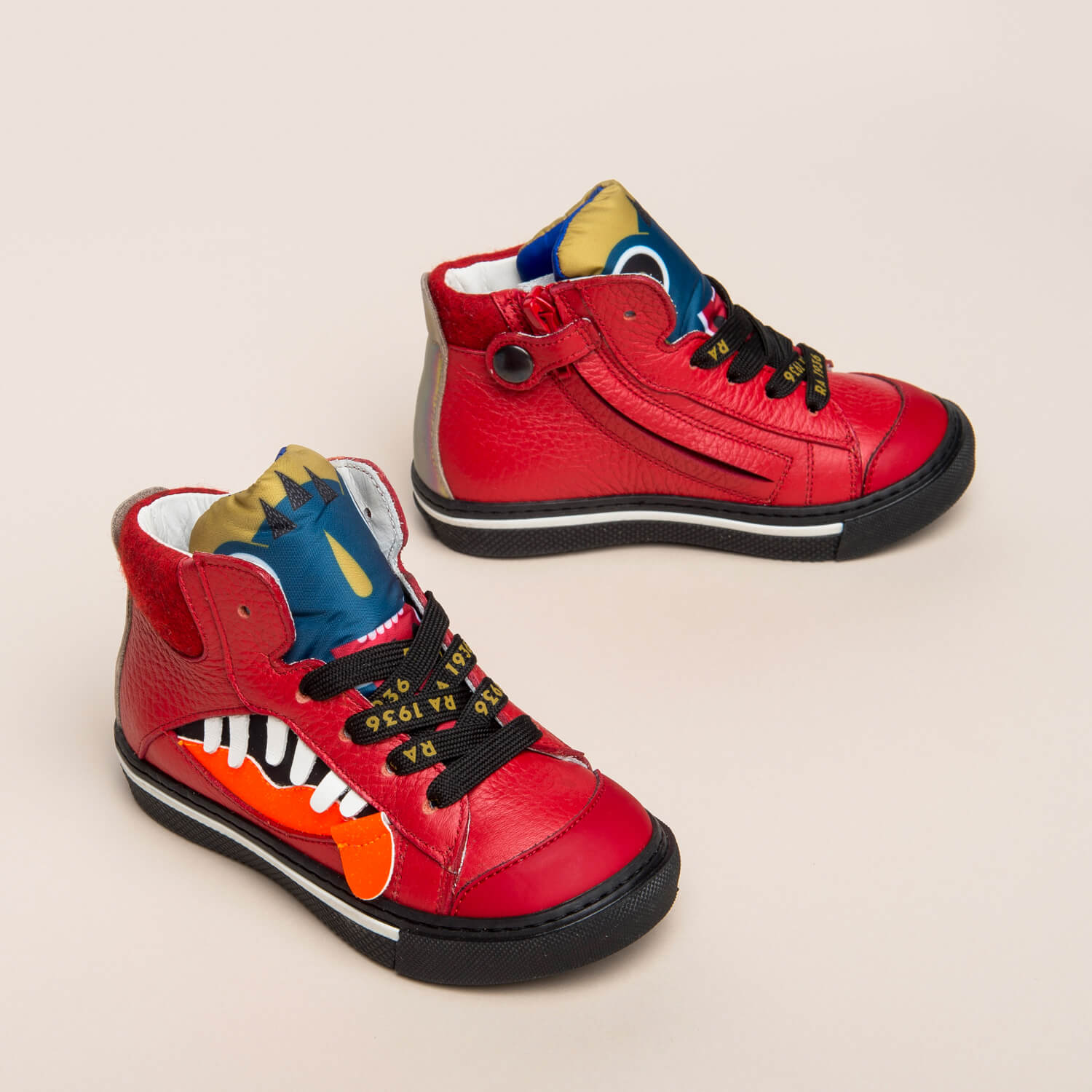 Lipp
NAME: LIPP
AGE: 6 earth years
From: Planet Dhermos
DISTINGUISHING CHARACTERISTICS: always changing.
Lipp is a bright lizard who changes colour according to her mood.
If you see her looking yellow, then it's the perfect day for fun and jokes because she's full of joy. Stay away if you see her being pink or purple; she's not in a good mood. And if you see her looking green, then give her a big hug because she's sad and in need of a cuddle.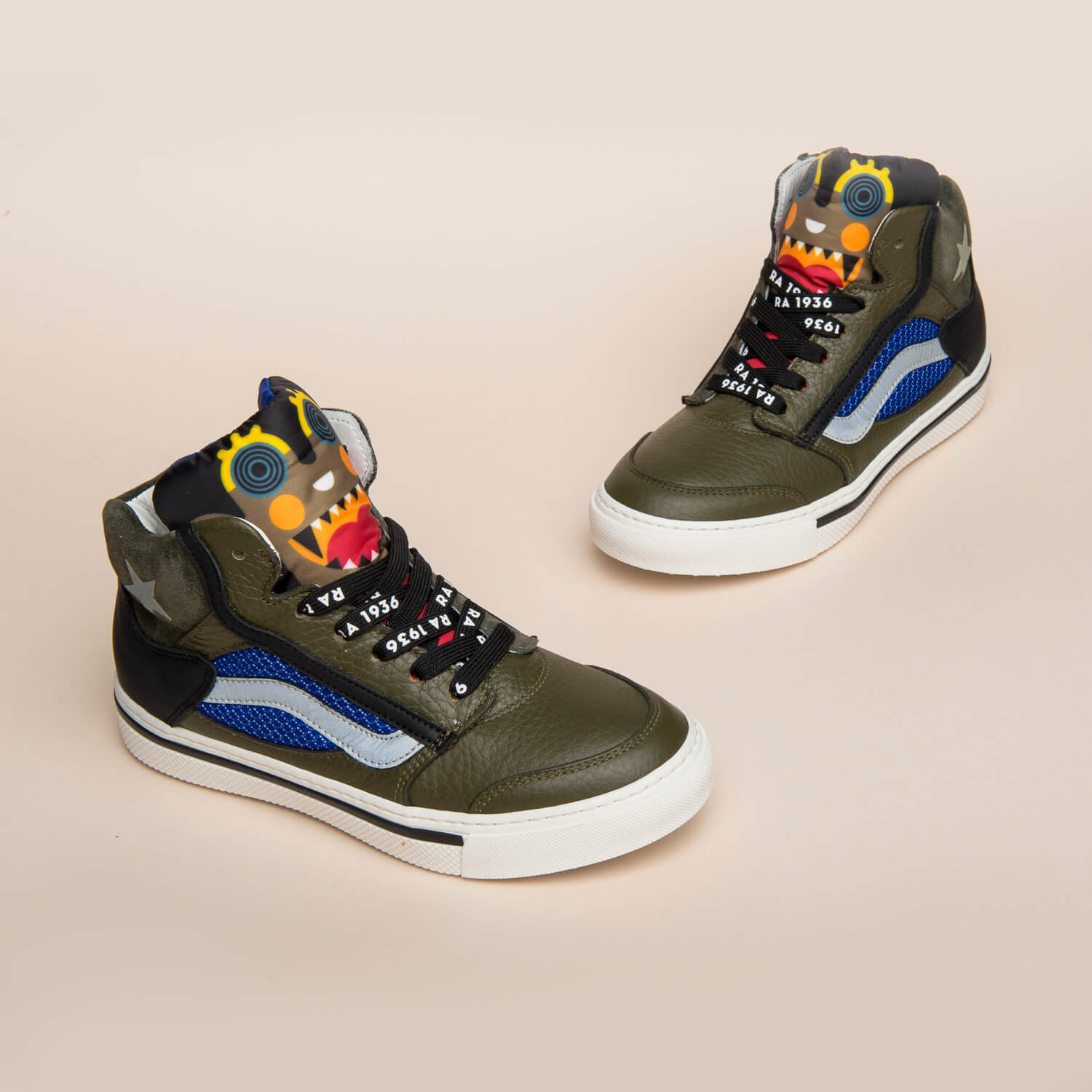 Qwerty
NAME: QWERTY
AGE: 200 earth years (a developmental age of 11)
From: Planet K3ybo4rd
DISTINGUISHING CHARACTERISTICS: independent.
Qwerty, known as Qu, is an extra terrestrial who landed on Earth in his pedal shuttle.
To tell the truth, he'd still be in bed if it weren't for the fact that his two tentacles started pedalling on their own one day and brought him here.
He doesn't remember how to get home, but he's not really bothered. His Earth friends have already linked him to his parents using a powerful computer.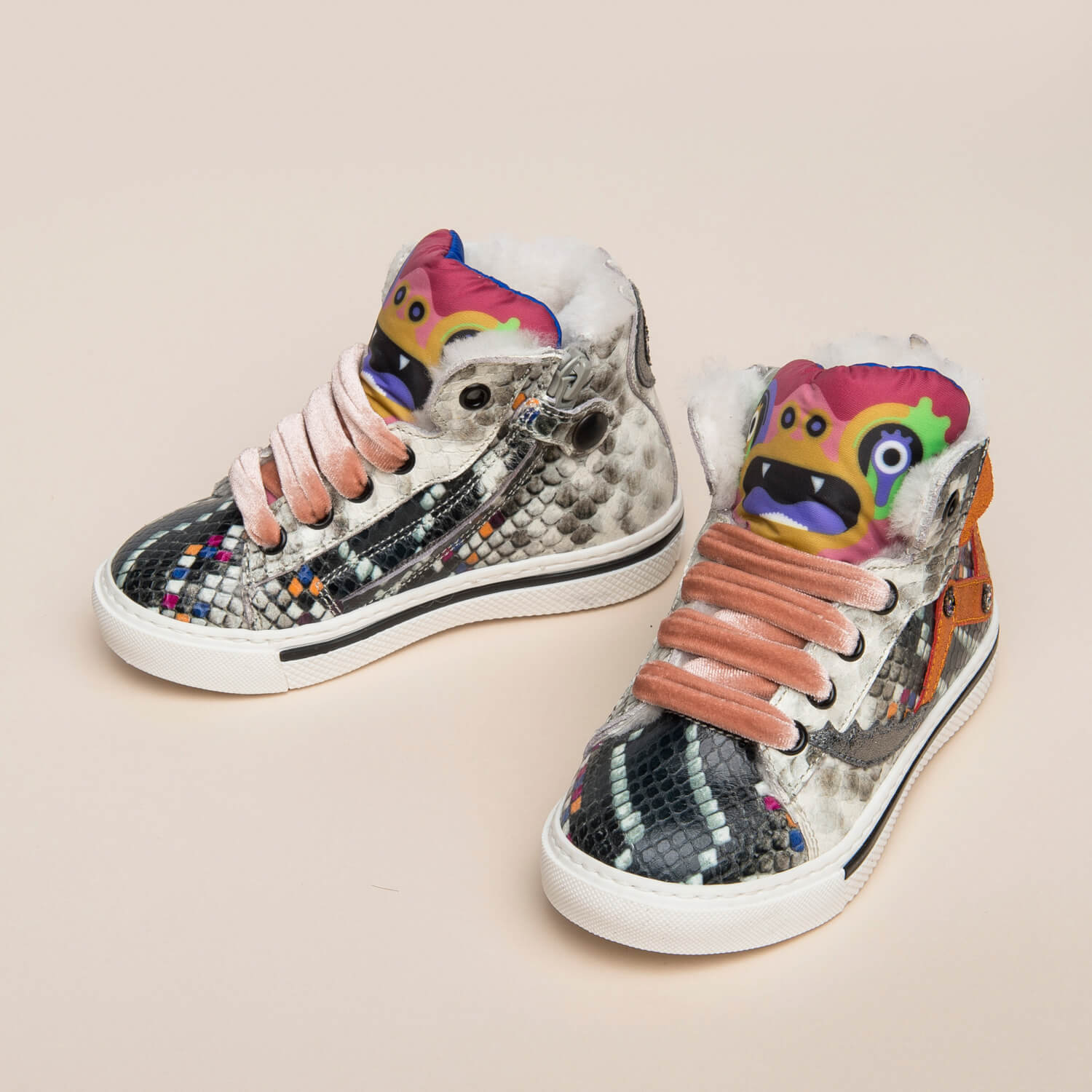 Maz
NAME: MAZ
AGE: Is it important?
From: Planet Cassandra
DISTINGUISHING CHARACTERISTICS: know-it-all.
Maz, is a reserved robot mantis with artificial intelligence and the ability to answer any question.
If you want to know anything about the origin of the universe, the weather tomorrow, or what the next class test will be about, then you can ask her. She's got all the answers.
But careful! She's not very sociable. Getting an answer out of her is difficult, but giving her a few gummy sweets might just help.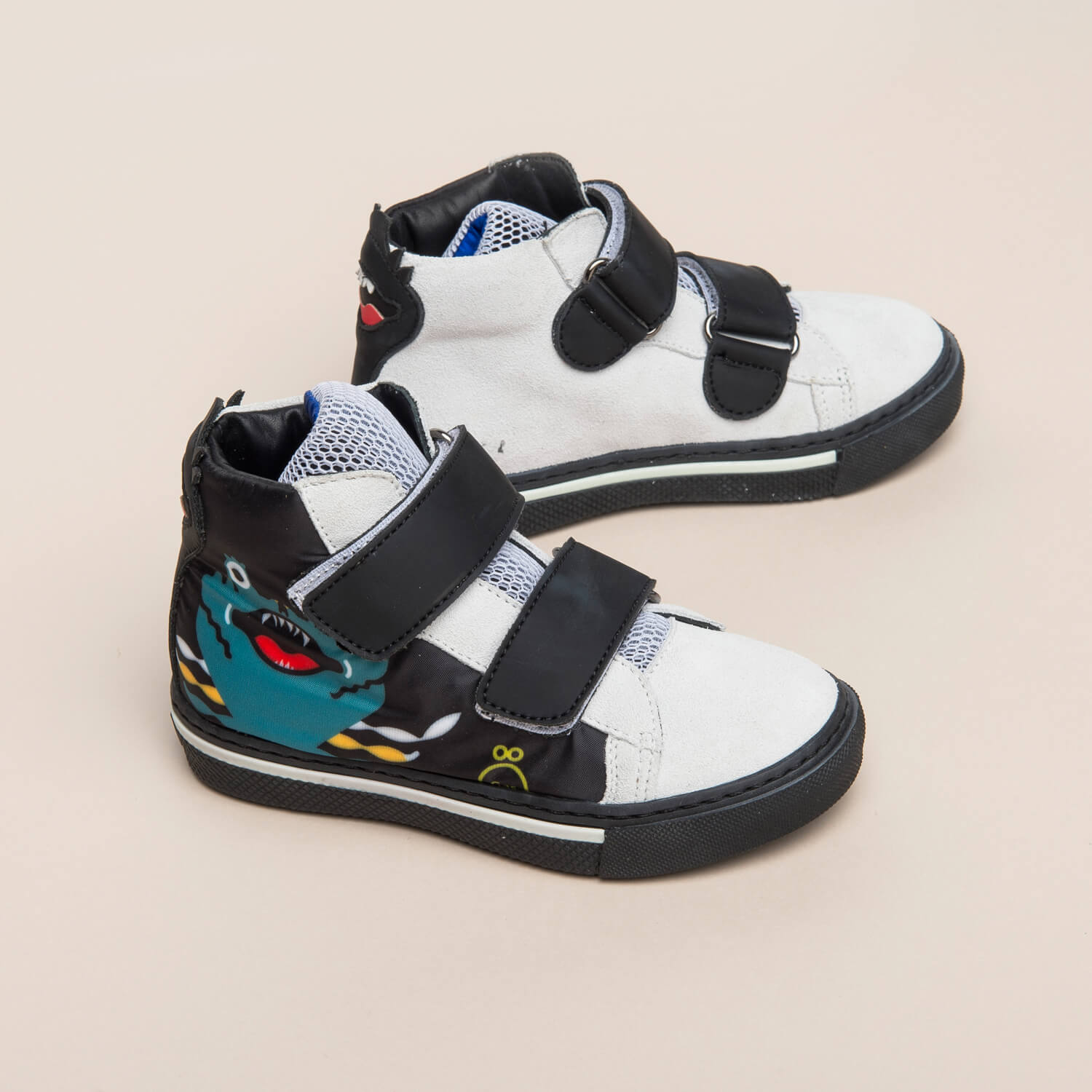 Gastone
NAME: GASTONE
AGE: 7
From: Planet Idrolito
DISTINGUISHING CHARACTERISTICS: 3 eyes.
Gastone, known as Gas, is a cyborg, half robot and half hermit crab. He's friendly and loves to explore.
He has mechanical extensions and a great sense of humour as well as being the ideal companion for astronauts heading for missions in inhospitable environments.
When he's at home he spends his time on his favourite activity: breaking rocks in his underwater garden, looking for precious stones. He is convinced that this is the only way he will become rich, one day.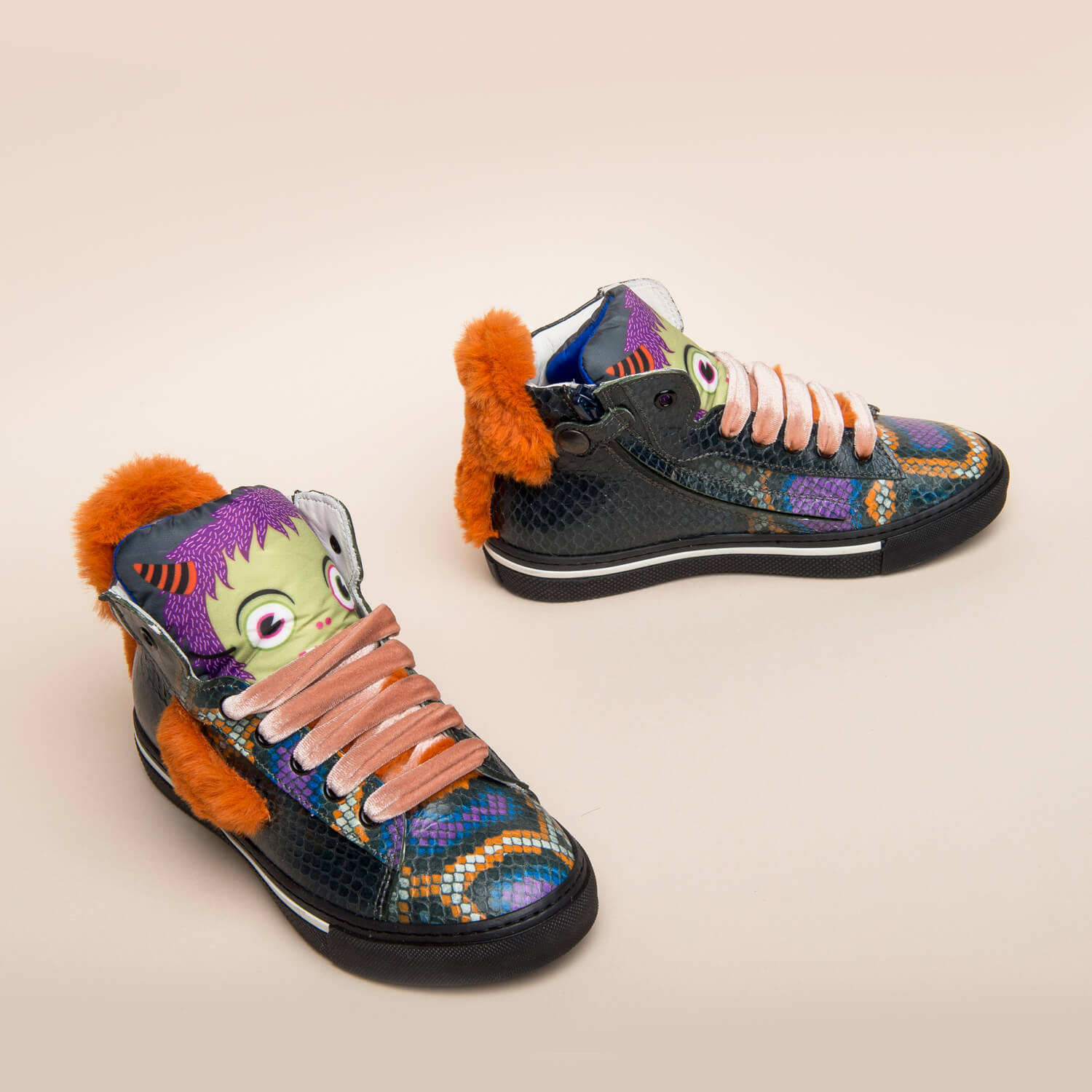 Viky
NAME: VIKY
AGE: 13
From: Planet Sasquatch
DISTINGUISHING CHARACTERISTICS: wacky
Viky is an adorable abominable yeti, a creature from the snows of the mountainous Planet Sasquatch.
She is a nature lover and lives on her own between the woods and the snowy peaks. She likes to take long walks in search of small animals to imitate and it isn't unusual to see her wearing strange fabrics, dressed up as a robin or a deer.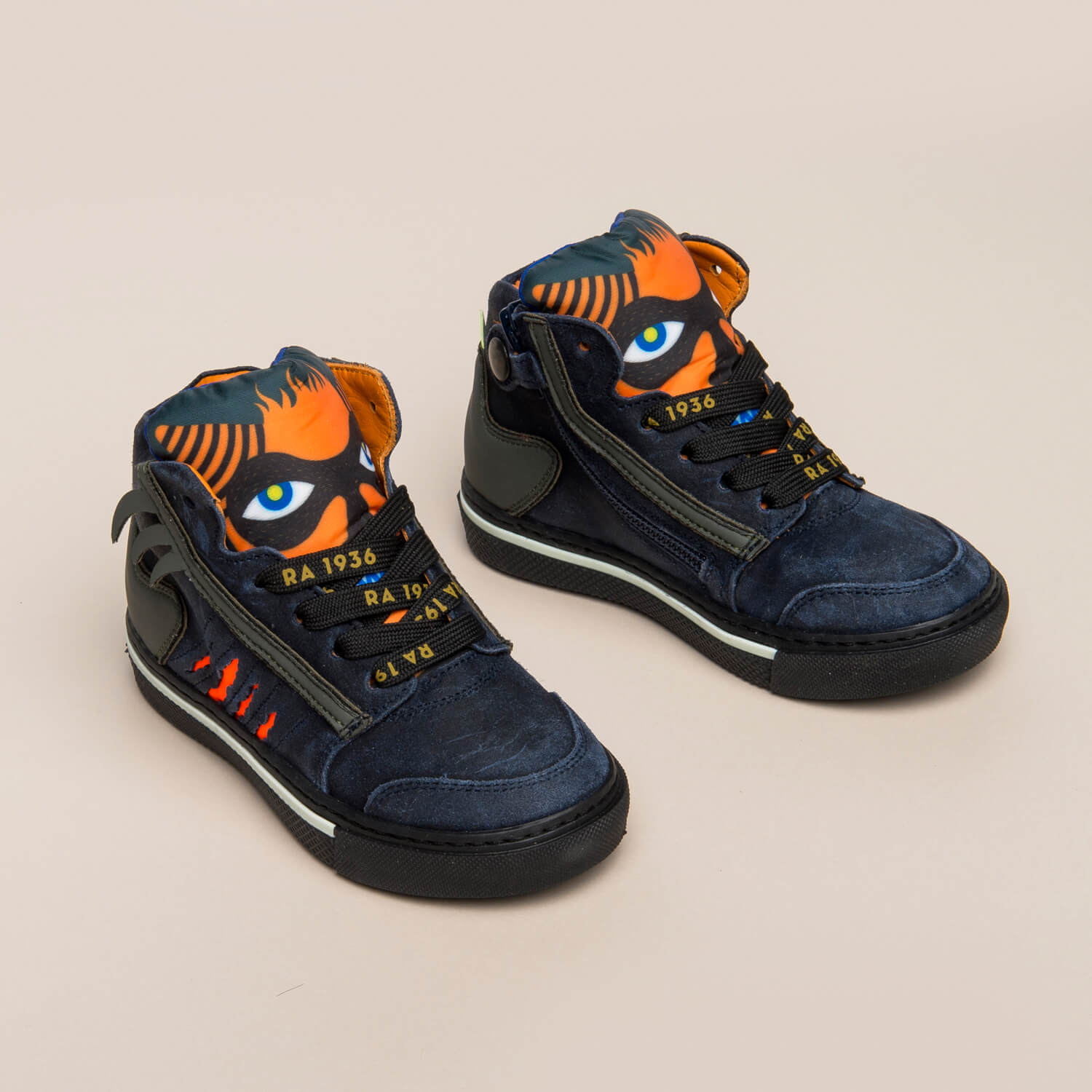 Lol
NAME: LOL
AGE: imagine a number and multiply by 7
From: planet machu picchu
DISTINGUISHING CHARACTERISTICS: sceptical.
Lol belongs to a very rare felines' race: the scratchers.
With his sharpened claws he often scratches to show either affection or anger: like each scratchers he is without small measures.
You can pet him only if he get close spontaneously, which is something he does rarely, since he's very sceptical. If you met him across the street, keep calm and postpone any of your plans.
Something very important to bear in mind: good things come to those who wait. So try to be very patient with LOL, positive things will happen.