Extraordinary shoes for kids.
We have been making kids' shoes for 3 generations, since 1936.
Our creativity and ideas mean that every single model we make is extraordinary, special, and unexpected. We like to think outside the box when it comes to shoes.

As always, the difference is in the details.
Details are what make a quality product, an extraordinary product.
As extraordinary as a shoe by Rondinella.

A story of giant strides in small steps
It's been over 80 years since Alfredo Romagnoli and his wife, Lola set up their shoe workshop in Monte San Giusto, a small town in the Marche region, in 1936.
Over the years, the workshop has become the company that today makes Rondinella footwear for kids. From the very beginning, these shoes have been appreciated for their quality and style. Back then, they had to seek out their customers by bike, above all going to the villages around Monte San Giusto, selling shoes in exchange for cash or even food for the family.

After Alfredo Romagnoli came his son, Franco who, together with his wife, Giuseppina, chose to follow in Alfredo's footsteps.
Although he had been warned by his father with the words: "...fine job, even if it takes up your whole life, but school would be better", Franco started out very young, almost as a game, until at the age of 12, it became his trade.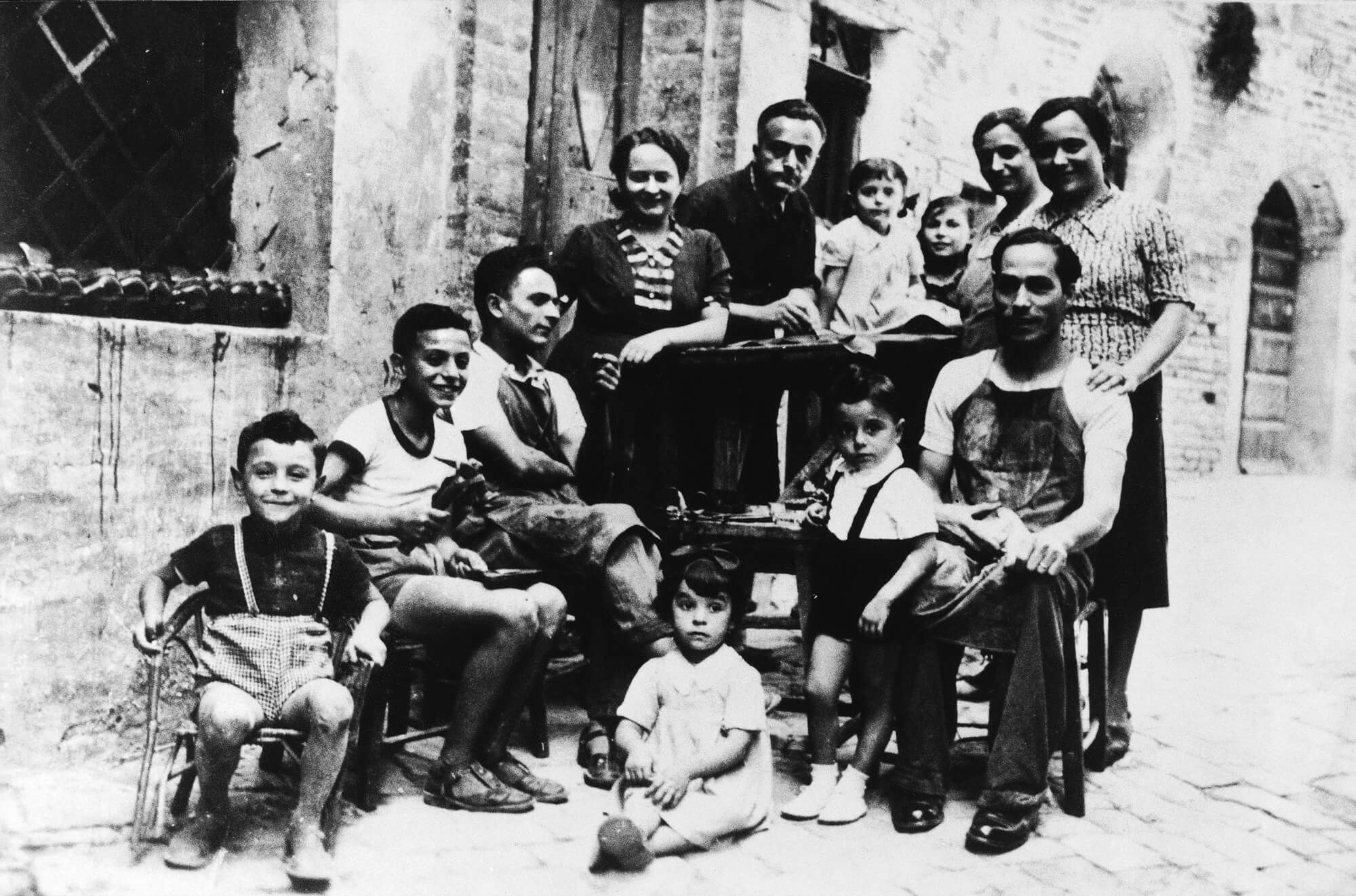 The company has come a long way since then. Today it is in a new plant, inaugurated in 2004, and it continues to grow under the leadership of Franco's sons, Alfredo and Alfio Romagnoli, who are upholding the artisan traditions of the business, with their own creativity and passion.
Time passes, but the quality is still the same
Artisan-based skills, style and technical innovation all merge together at Rondinella.
We use the best materials to create beautiful, comfy footwear that guarantee kids the correct posture throughout the day.
And our journey continues
The best stories are always the ones that remain open, stories we imagine will never end. Stories like those of Rondinella.